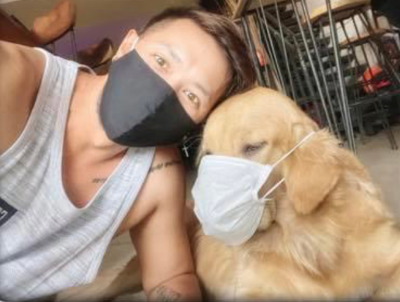 SIX REASONS TO HATE MASKS, ONE REASON TO WEAR ONE
SIX REASONS TO HATE MASKS, ONE REASON TO WEAR ONE
Cet article peut être lu en français
As everyone knows, the mask was originally used by the medical profession in order to avoid projecting (or receiving) postilions on (from) sick patients. It was then added another function, for general public this one, which is to protect oneself from pollution. Hence the fact is that the population wear them massively in the big metropolises of Asia where the rejections of factories, the exhaust pipes gases and the dust are part of the daily life. But against the seasonal flu that rages every year in the Western countries, no mask. And for dogs, no need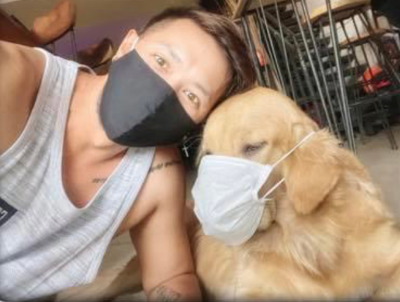 Today, thanks to or because of the Corona Virus / Covid-19, the whole world wears it, except perhaps in very poor and sadly forgotten countries. The mask has been denied by some (useless!) but in fact recommended by the vast majority of doctors and scientists and, quickly enough made compulsory by the leaders of the planet who, widely publicized, show the example every day
Then there are different types of masks, the classic medical one, pale blue or white, those using more or less filtering fabrics, others with large transparent plastic visors mounted on a glasses frame. Not easy to fit if you wear glasses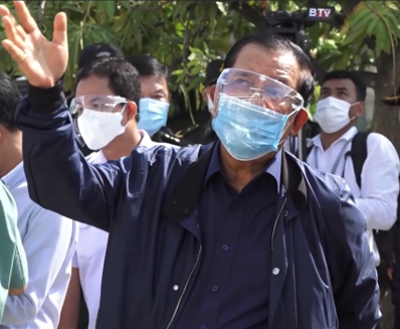 And as expected, some people take the opportunity to make business with this product as if it were a fashion accessory… In fact, this thing, this mask has weaknesses and disadvantages. For my part, I have identified six reasons to hate makes, and one reason to wear one ; there must probably be more
Mask the smile
Main disadvantage of the mask: it masks the smile. This may be harmless to many people and in some countries, but in Cambodia, "the land of smile", it is a big loss. Just smiling with the eyes is not easy
In a previous article, I gave the smile as one of the main reasons for loving Cambodia. In short, a face without a smile is a sad face. Would some have found a solution with self-smiling masks?..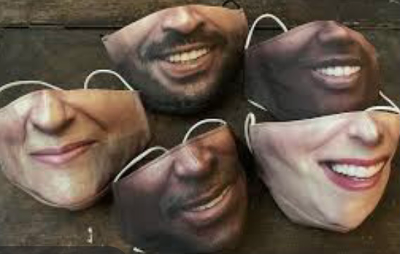 Prevents identification of a face
Yes, that's why wearing a face mask was prohibited in "sensitive" places like banks and other places where there is money exchange. However, it is now mandatory and we can see the result in contradictory messages in some points of sale.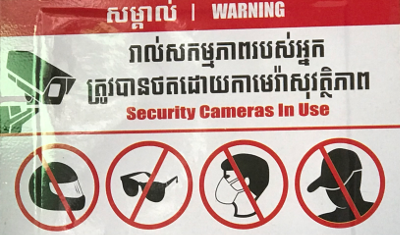 When, in addition, it is worn with sunglasses, caps and / or motorcycle helmets, nobody can be recognized. Allo, police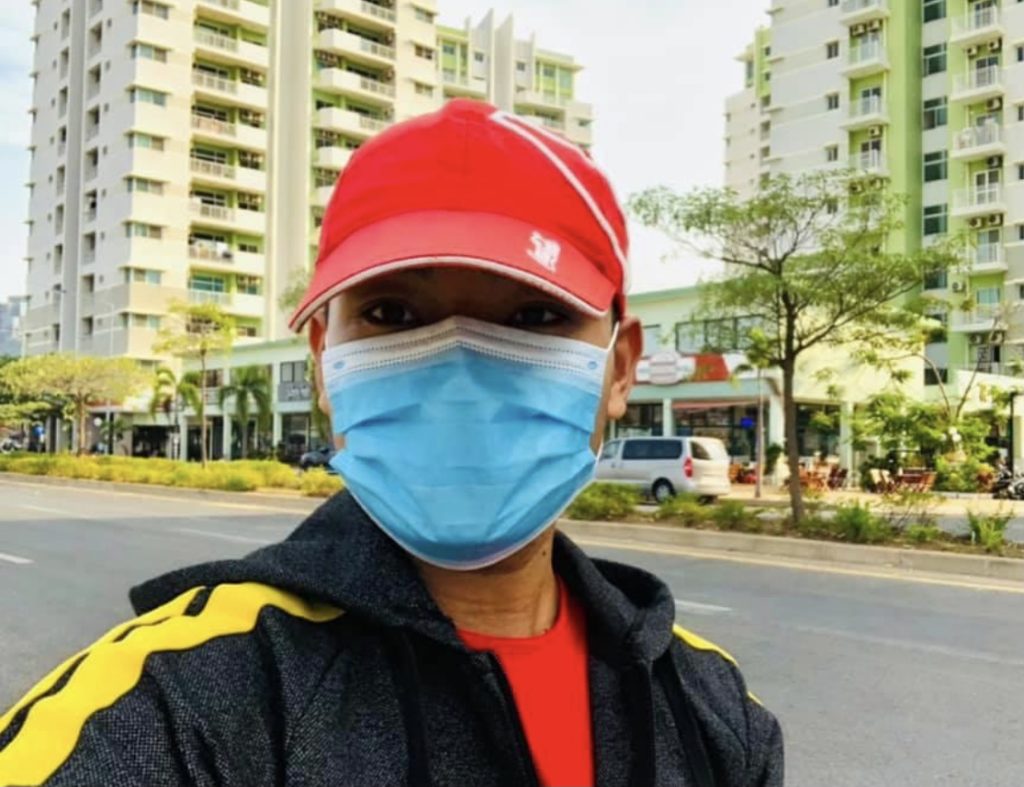 Not pretty
It's ugly, that's for sure. Even if designers propose stylish masks and consumers wear them, we can not say that they are beautiful. And it is certain that the manufacturers of makeup and lipstick should not appreciate. But these are not essential businesses, so let them manage …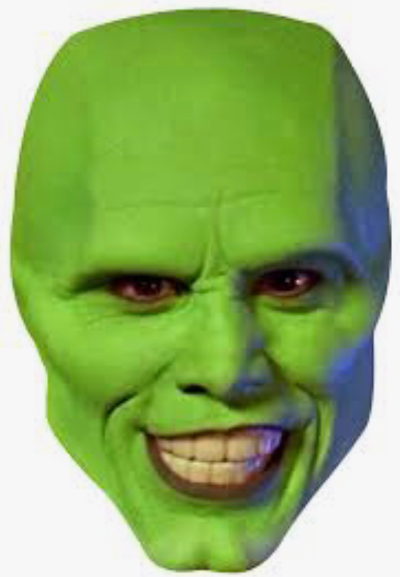 Attenuates the voice
Not only people who do not articulate very well are not always intelligible, it is certain that many masked voices are muffled, attenuated, almost inaudible. Unless you take off the mask. But then, you have to choose either to speak clearly and forget about antimicrobial protection, or to remain silent …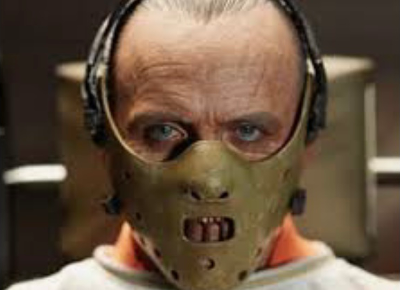 Protruding the ears
You probably don't realize this, but have a look at your ears, they gently and surreptitiously pull away from your head. But as you look at yourself in the mirror every day you probably won't notice. So, ask someone who hasn't seen you for some time, she or he will see the change…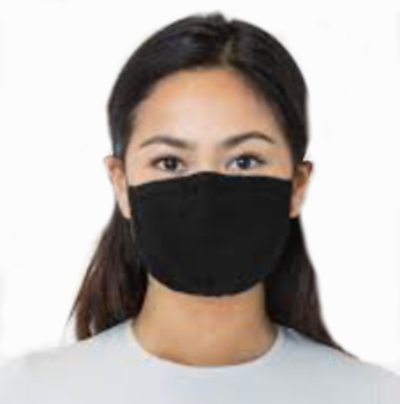 Some are ineffective
Home-made with fabric that does not filter anything. They can be pretty, but if they let germs get through … The best is the mask that protects the nose without covering the mouth in order to let you eat. So to used in restaurants. An invention due to Mexican researchers at the National Polytechnic Institute (in French) that may be called a false good idea, the postilions come out of the mouth not out of the nose, unless you sneeze. But then, take the mask off before or go wash it after. To be avoided, absolute idiocy!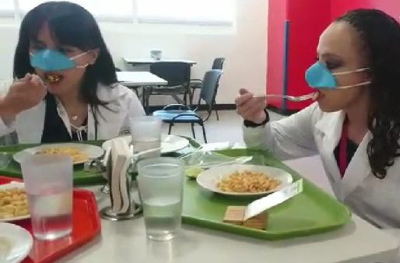 Actually, it protects
In fact, there are only two reasons for wearing a mask: It is recommended by the medical profession and imposed by government authorities. Sounds like good enough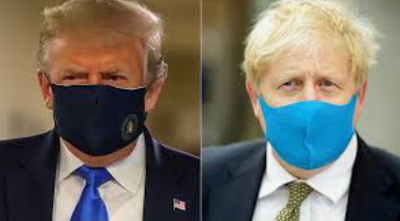 Yes Mr Samdeach Techo Hun Sen (Prime Minister of Cambodia) my mask:
hide my smile
may prevent people from recognizing me
is not aesthetic
attenuates my voice
can protrude my ears
is, I hope, efficient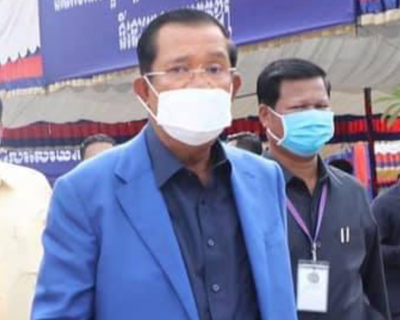 but I follow your recommendation and wear it, just like you. Moreover, I don't want to be fined $ 50 for omission, the price of three meals in my favorite restaurant.
And let's finish with this photo of a drift in the use of the mask that widely spread on Facebook recently 🙂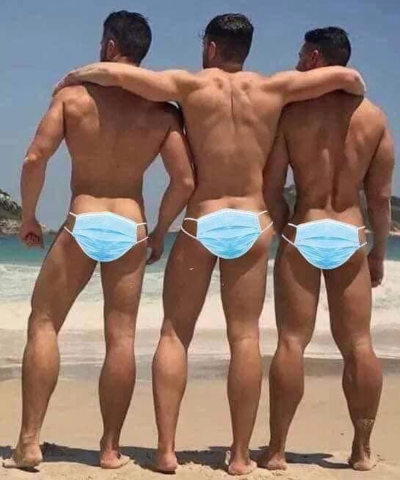 Now if you want to read about how masks can be turned in an opportunity in the hospitality industry I strongly recommend  this article by Roberta Nedry, founder and CEO of Hospitality Excellence: The Mask – Hospitality's NEW Superpower!
Suivez, rejoignez Service Attitude sur Facebook, Twitter, Linkedin, Scoopit, Pinterest