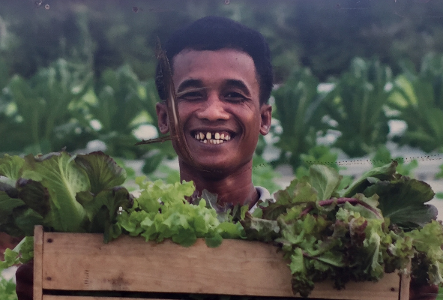 Covid-19, an amplifier of French criticism about Cambodia
An unexpected effect of Covid-19. The French are the most critical citizens in the world, everyone knows that. They claim to be a model of democracy, a homeland for human rights, a champion of freedom, giving rebukes to others . And the Coronavirus has served as an amplifier for French criticism about Cambodia.
Before criticizing, better make sure everything is in order in the house
Many French residents of Cambodia do not see the point of integrating. Many strive to reproduce the lifestyle of the mother country as best as possible: not missing any major calendar event such as Candlemas, Epiphany, Easter eggs, patronizing only French restaurants, welcoming at home and cooking traditional French dishes without forgetting the plate of expensive imported cheeses, joining French-speaking groups, preferring to attend visits or conferences if they are led by a Frenchwoman or a Frenchman. Etc.
Some have come to this or that country to "make money" because it is much easier than in France. Why not ? But not at any cost. Settling in a host country, either sent by his company or by personal choice, imposes duties like being thankful, respecting his habits and customs, showing politeness, empathy and a positive attitude. One day, I was at the table where a man who, after a round of criticism against Cambodia, suddenly asked this murderous question: "but could we not instill in them our own values?" Pfff, probably a comment from the late colonial era. I left the table and the dinner.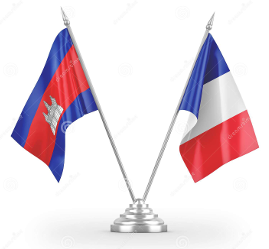 About this country, a number of French people describe the Prime Minister, Mr. Hun Sen (Samdech Akka Moha Sena Padei Techo Hun Sen) as a dictator, without having a thorough knowledge of his past, of his opposition to the Khmer Rouge regime after being recruited, of his call to Vietnam to overcome this regime while the whole world turned a deaf ear to the desperate calls from late King Norodom Sihanouk, of his success in then sending the Vietnamese occupation army out, of finally asserting himself as a statesman through stormy stages until the mid-1990s when Cambodia finally experienced peace, stability and the start of growth. A dictator ? His Cambodian People's Party (CPP) has rarely won an absolute majority in elections and has always had to form a coalition with another party. A dictator wins elections by more than 90% generally. Actually the CPP holds an absolute majority in the July 2018 elected chamber of deputies due to the dissolution of the main opponent party (CNRP) whose leader  called on the people to boycott the elections, the army to putsch, or claimed that the King's letter urging the people to go to the polls was a forgery, etc. Obviously a dictator would have quickly get rid of this opponent. For a good definition and a portrait of an authentic dictator refer to Pinochet's Chile from 1973 on.
Finally France united with Europe in an attack on the lack of freedom of expression, of respect for human rights, or on the weakness of democracy in Cambodia, to such an extent that they abolished the tax exemption on imports into the EU of all goods except weapons (EBA agreements). Hem? But why never criticize the one-party regimes with absolutely no freedom of expression and no free press like China or Vietnam? No more action in response to the December 2016 coup in Thailand (the 19th since 1932!) again led by a junta under martial law, why?
Rather than criticizing others all over the place, would it not be better for the French to rebel when the Government releases the 49-3 article of the constitution, a totally anti-democratic process to force through a reform, without debate and without vote? Wouldn't it be better to find a solution to the endless conflict of yellow jackets which rots life of all citizens and is probably awaiting the end of Covid-19 pandemic to resurface? Wouldn't it be better to make sure everything is in order in the house?
Biting the hand that feeds you comes from rude and ill-mannered persons
The appearance of the Covid-19 has amplified negative reactions and behaviors from some people. Most countries have declared or voted for a state of emergency (President Emmanuel Macron had even spoken of a state of war), but only in Cambodia some French people criticize this decision. One of them wrote that it is a "liberticide" law because the fight against fake news and lies which are propagated on the social networks has been engaged by the Prime Minister, Covid-19 or not. It seems absolutely  normal to reduce to silence those who elaborate conspiracy theories, use insults or provoke false hopes, anxiety, or panic! The one who has the freedom to write in the media that this law is "liberticide" must be blissful. If the country was run by a dictator this person would be in jail. Once again, when you live in a host country, well-mannered, empathy and good education are essential. Otherwise, it's bitting the hand that feeds you.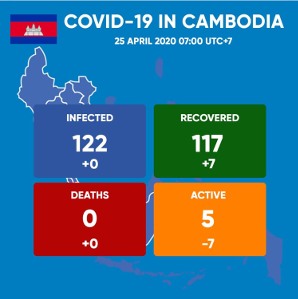 Amazingly, many French in Cambodia are following the orders of the French President rather than those of the Prime Minister of the host country. Imagine Cambodians living in France applying the directives of Mr. Hun Sen who has not imposed the lockdown, just restrictions on travel from one Province to another, who has closed large commercial establishments but not bars, restaurants and small shops. And no military patrol or police deployments in Phnom Penh or elsewhere. Incidently the figures are not alarming in Cambodia according to the well-known site www.worldometer.info.  As a reminder, in France the closure of all restaurants was announced on March 15 at 19h with effect on all establishments the very same evening at 23h ! Here the restaurants that have closed at the initiative of their owners for a lack of customers or for fear of Covid-19 (?), a lot of French people have decided a self-lockdown eversince and are probably waiting for May 11. Wishing, given the complexity of the process that is being set-up, that this unlock down will not turn into a collapse.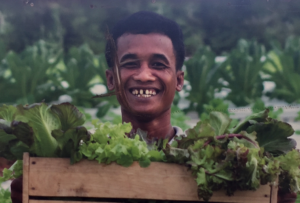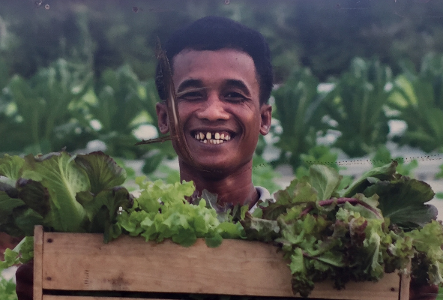 Oh, one more thing: despite the disparity in the means used to protect against transmission of Covid-19, the wearing of sanitary masks has been almost universally adopted. For many people, in many countries it does not change much but in Cambodia it does a great deal: the mask (recommended but not imposed and fortunately not put on by all) has the terrible weakness of hiding the famous, unique and so charming smile of the population. So let's hope that we malpractice again handshakes, hugs, kisses and other warm forms of saying hello or goodbye. And let the French criticize a little less and smile a little more when they are free from that mask.
Click on this link if you wish to read this article in French
Thierry Poupard sur Facebook
Page Service Attitude sur Facebook
Suivez, rejoignez Service Attitude sur Facebook, Twitter, Linkedin, Scoopit, Pinterest